It started in the classroom
Lightning Maths founder, Roy Clutterbuck, is a teacher and head of maths at a London primary school. Over his years of teaching Roy developed games that his pupils could play that would make learning maths more fun and accessible. He set up a maths club and very soon he had children asking him if they could play the maths games throughout the school day – even during break time!
As a lover of board games, Roy wanted to make games that were similar to the games he was playing at home – games that looked like you would want to play them rather than looking like a school resource. Roy also wanted to design games that would be hardy and would stand up to repeated use.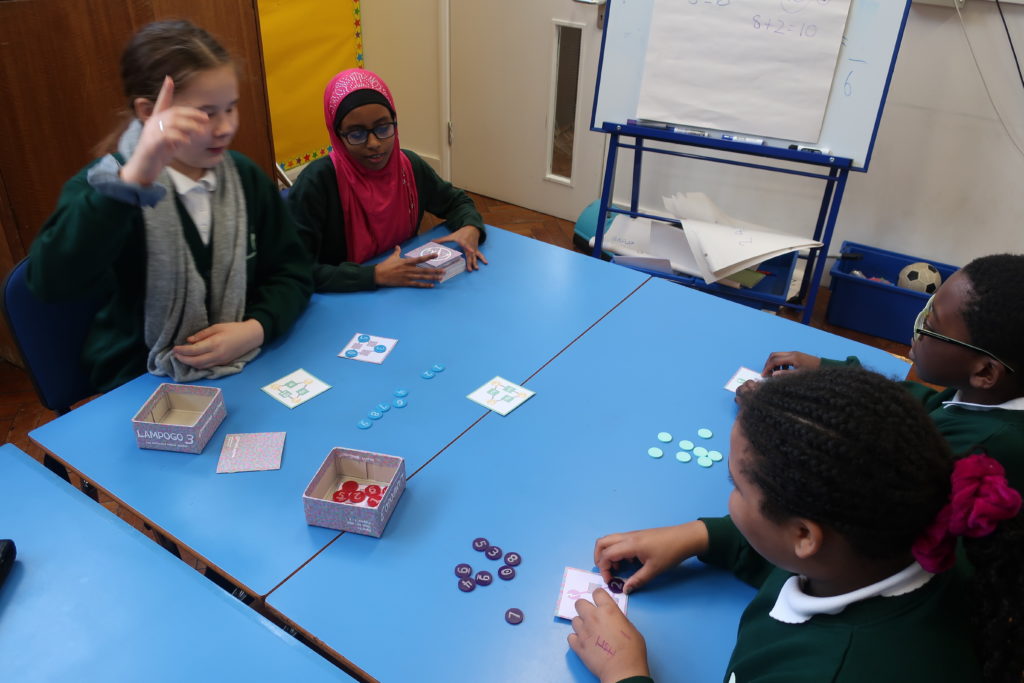 Roy had experienced first-hand the pressures on teachers and wanted to make a game that could be stored in the classroom and available 'off-the-shelf' for pupils to play. Once they have learned the rules, children can play independently and support each other in solving the puzzles. Roy wanted to share his games with other teachers in his network so hand-made 30 games to share with other primary schools. The feedback was fantastic! Pupils loved the games and, importantly, they wanted to keep on playing them. Children were motivated to get faster at solving the puzzles. Roy has designed the games inspired by his favourite type of maths problems that are 'low-threshold, high-ceiling' which means that whilst they are easy to learn, they have a lot of mathematical depth and can provide opportunities for deep mathematical reasoning.
A Social Enterprise with a Social Mission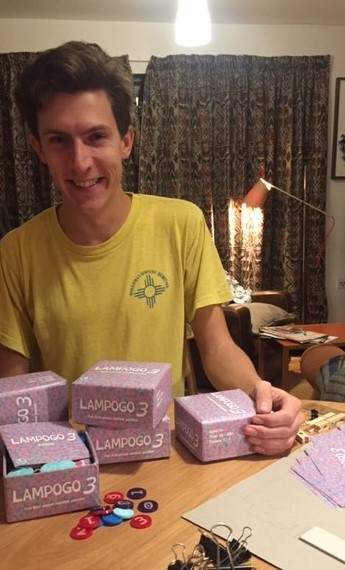 Wanting to spread his games further Roy decided to set up a company to publish the games. Although Roy wanted to make games that would sell in high-street shops he also wanted to make sure that the aim of helping people engage with and learn maths would always stay central to the organisation. Roy decided to set up Lightning Maths Ltd as a Social Enterprise meaning that educational impact would always be the company's number one priority. Being a Social Enterprise also means that Lightning Maths will always be controlled in the interests of its social mission, rather than by private investors, and that profits will be re-invested to enable Lightning Maths to work with schools and increase engagement with maths.
In 2018/2019 Roy won a place on the Lloyds Bank and Bank of Scotland Social Entrepreneurs Programme run by the School For Social Entrepreneurs. Over this year Roy was supported through a start-up learning programme for new Social Enterprises and met an incredibly inspiring and supportive network of other social entrepreneurs.
In the summer of 2019 Roy won a Let Teachers SHINE grant from SHINE Trust. With support from Shine Roy has developed a Theory of Change and is now trialling Lampogo 3 as well as supportive teaching resources across schools in London. 11 schools have already started playtesting the games and more schools are signed up for the Spring term.
Lightning Maths is planning an inter-school maths competition in Summer 2020 to celebrate the pupils who have been playing Lampogo 3 and have been practicing their maths skills.
Lampogo 3 is planned to be published in 2020 and will be available for purchase by schools as well as the general public.