NUMBER HUNTERS: National Numeracy Day 19th May

We are very excited to announce our first inter-school virtual event: Number Hunters!
We will be celebrating National Numeracy Day on May 19th by running a fun 1 hour workshop full of games, puzzles and codes to crack.
Lightning Maths is able to offer free places to primary schools in the North of England.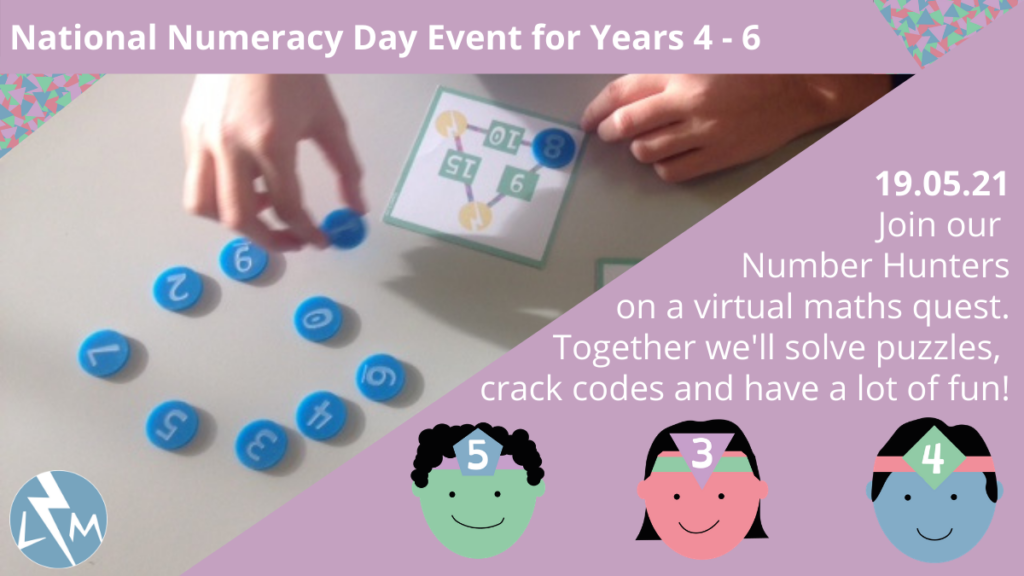 Our first game 'Lampogo 3'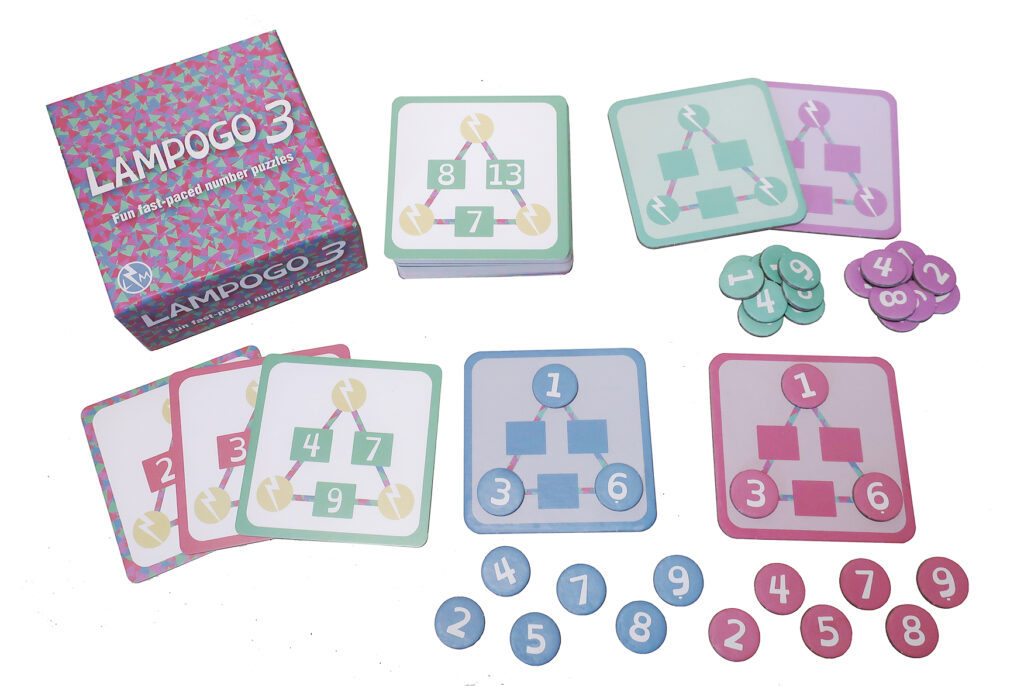 We are thrilled to share Lampogo 3 with the world!
Lampogo 3 is a fun, fast-paced game of number puzzles, like a cross between sudoku and snap. It's tactile counters and visual puzzles make the problems accessible and enjoyable.
It is the perfect home learning resource for families who want to support maths learning whilst having fun!
Lampogo 3 is available to buy now through our shop.
Our Aim: To move people away from maths anxiety, towards maths fluency.
Lightning Maths is a social enterprise that makes engaging maths games designed to support fluency and problem solving. Lightning Maths was founded in 2019 by Roy Clutterbuck, a primary school teacher in London, who had been creating games for his pupils to show them that maths can be playful and enjoyable.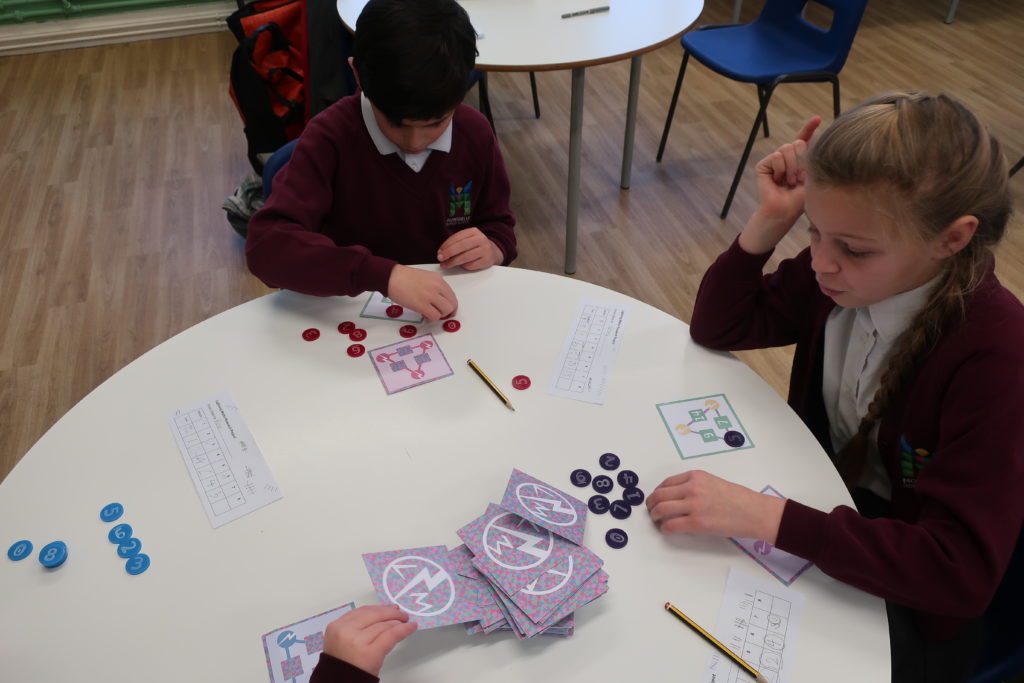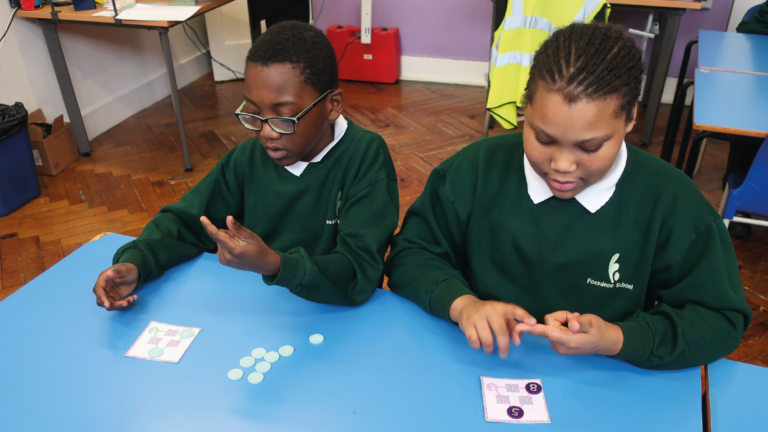 Sign up to the Lightning Maths newsletter for Free Digital puzzles and updates. We only email once a month.
"Lampogo 3 is a really fun maths game, it boosts your mind and helps you feel more confident in maths."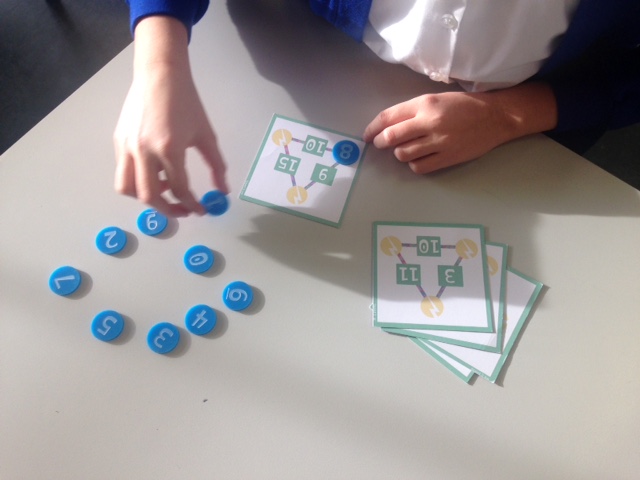 Lightning Maths make fun maths resources that present maths puzzles as games rather than worksheets.The games are physical and tactile, they involve flipping over cards and moving counters.
Lightning Maths games are social. It is the social interaction and support during the game that helps build mathematical confidence.
Lampogo 3 is the first game that Lightning Maths has produced.
"Lampogo 3 is a good game for building confidence and giving children the opportunity to say, 'Guess what, I can actually do this - I'm actually capable of doing maths.'"
Lightning Maths works with schools to support targeted groups of children. We have developed teaching resources for schools to use as well as a programme to support the learning of problem solving strategies.
We are currently carrying out a project funded by the SHINE Trust to research our the effectiveness of our 'Lampogo 3' game in schools. So far the feedback has been overwhelmingly positive! Thanks to all the school who are taking part,
February 2021: Good Toy Guide Seal of Approval
Breaking news: Lampogo 3 has received the Good Toy Guide seal of approval.
A team of families tested Lampogo 3. They rated it:
4/5 for fun, 4/5 for Skill Development and 4/5 for Ease of Use. Not bad!
"[Lampogo 3]... challenges children to think about numbers and structuring sums which is great for encouraging their numeracy and problem-solving skills. We like that children have to explain their answers, as this helps to develop their understanding of the concepts."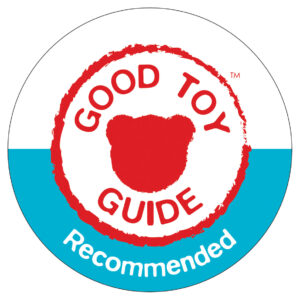 December 2020: and the winner is…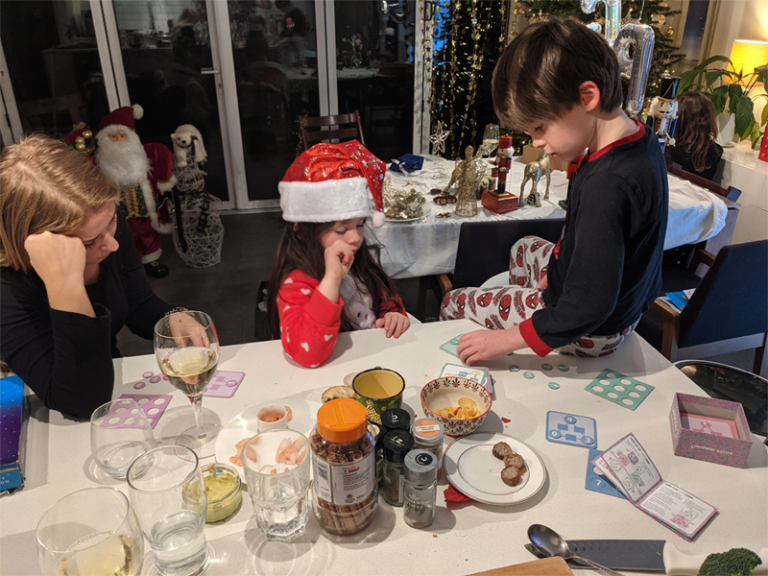 Congratulations to the Cadbury family who have won our photo competition with this joyful shot of Lampogo 3 around the table.

Lampogo 3 was a birthday present to Pierce Cadbury from his auntie Theo. The Lighting Maths directors loved the in-the-moment energy of this photo: the Santa hat, the glass of wine, and the general snacking-around-the-dinner-table vibe.Thanks for sharing! Your Lampogo 3 prize is on the way to you in the post. A very big thank you to all those who took part in the competition.
October 2020: Imagination Gaming Award
We're thrilled to say that Lampogo 3 has been shortlisted for the 2020 Best Maths Game Award by Imagination Gaming.
They said:
"This game works really well in schools!… we find it really versatile being able to use it to support children who are struggling with maths but also as a challenge for those more able students."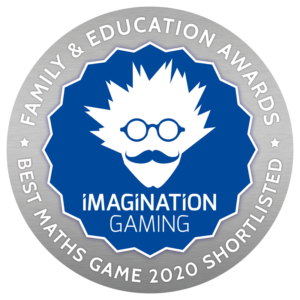 June 2020: Crowdfunder Success

Thank you so much to all of our crowdfunder supporters! We met our original target and went on to reach £4,030. The first factory run of Lampogo 3 is underway and will be ready to post in September.
Email: roy@lightningmaths.co.uk