October 2020: Imagination Gaming Award
We're thrilled to say that Lampogo 3 has been shortlisted for the 2020 Best Maths Game Award by Imagination Gaming. 
They said:
"This game works really well in schools!… we find it really versatile being able to use it to support children who are struggling with maths but also as a challenge for those more able students."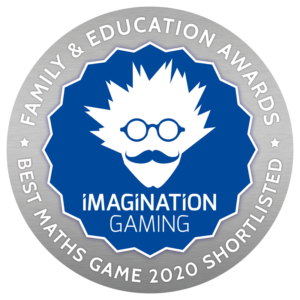 I am very happy to announce that Rachel Hahn has joined the Lightning Maths team as a director. From the start, Rachel has always been incredibly supportive of the Lightning Maths mission. Her broad experience base, ranging from social work, research and accountancy, as well as her indefatigable positivity make her a perfect fit for the role.